With more than 40 years of work, Peter Horridge has worked as a designer and illustrator and has made some of the Crests of worldwide known football teams
Born in Bury, northern Manchester, works for decades in Cheshire area, after 15 years of work in London Although his main activity is realted to other design fields, Horridge has worked in the crest design of Brentford -recently promoted to Premier League-, QPR, Liverpool, and England National Team among others.
As football lovers that we are at Retro Calcio Shirts, we make a step further is most knonw facet as designer and go into his involvement with football, how is his creation process and how he lives it from the inside
We wanted to start talking about your involvement with football, do you like it or you keep distance with it? Do you have any favourite team?
I like football, but i don´t follow it daily For obvious reasons I always look for Liverpool´s results and I like see them well, Liverpool is near where I live too When I was younger, I used to watch Manchester United with agroup of boys from the school, Best was still playing, so it was long ago
As football is not your main activity, how begins the idea of creating football crests? What was your first Football related logo and how did you make it, the team contacted you or you were looking for teams to redesign their logos?
I usually receive a brief from a design consultancy that have obtained the commission in the first place from the club I usually work within the design community, they will have identified it as something that needs specialist treatment and will be aware of my work. I think the first one I did was Sporting Club Portugal many years ago and they are still using it I'm thinking of posting it soon on social media!
You have designed some big crests that all people remember, such as Liverpool, England FA, Brentford, QPR… Which is your favourite and why? Which one gave you more visibility inside of the football atmosphere?
I think the Liverpool crest is my favourite for various reasons, it's still in use after a long time, it's quite local to me, I see it very often here and on TV and as with many clubs, supporting Liverpool in the city is almost a religion, I sometimes meet people locally and when they know I did it they shake my hand, as you will know football is like that, it carries a big element of hero worship within it's culture.
t was an honour and exciting to do the England 'three Lions' crest but my version was only around for about 6 years before they changed it slightly much to my annoyance, they put back much of the badly drawn elements I was asked to improve and changed the colour to a lighter blue, confusing and it's still around… I sometimes still see my version being used by companies selling their own merchandise.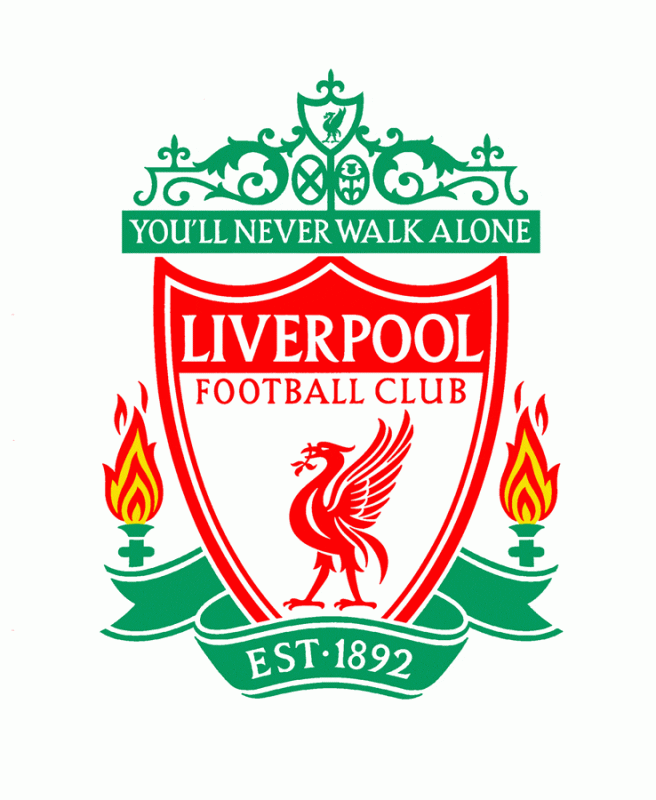 The main problem with the creation of Football Crests is that people associate them to the club, not to a person. Is that your case? Do you think your football work is less appreciated than the rest of your work?
Yes it's very much about the club. There seems to be a distinct line between people that appreciate football and some people in the design community that don't, they often don't appreciate the football work because they're not into it. 50/50
. .
Talking about appreciation, you were the designer of the 2008 Norway not used crest How was the creation process? What was the problem that took you off the project and didn´t make you redesign it with the flag? Is the only "problem" you have had with a team, or you have more non finished work with others?
As I've mentioned there is a bit of story about this job, I worked on it with a Norwegian designer , Bjørn Høydal, who had the concept of basing it on authentic Viking imagery, the Dragon, it all went very well and was accepted, he was in constant contact with the NFF right up to the day of launch,
De repente tengo dos llamadas de teléfono de periódicos noruegos pidiéndome que comente sobre los disturbios que se están produciendo por el hecho de que la bandera nacional se hubiera eliminado de la nueva identidad de la selección noruega. Yo estaba en shock y les dije que nunca me pidieron que incluyera la bandera y que no me correspondía a mí tomar esa decisión, sino a la federación.
Me mencionaron en los periódicos y mi nombre no fue popular en noruega durante un tiempo. Lo más tonto del asunto es que podríamos haber incluido la bandera en la zona central del escudo, eliminando las siglas NFF, pero al ver la reacción de los aficionados, echaron todo por tierra y me dijeron que no querían tener más nada que ver con ese diseño.
Creo que ahora tienen uno mucho más simple con una bandera y un león arriba. Lo considero una reacción demasiado nacionalista, siendo sinceros, ¿Cuántas selecciones tienen su propia bandera nacional como escudo? No son la mayoría.
An interesting process evolved from this which I've been involved twice since, QPR and Brentford, the fans are now asked and shown options before a final decision is made. t backfired badly for another English club, Everton some years ago when they didn't ask the fans first and had to change their new design, nothing to do with me luckily this is now common practice when doing a new logo, I think it´s very interesting, fan power!
In the last few years there has been a huge increase of Professional Videogames Clubs that hire designers for their corporate image and logos, have you made or are you up to make some eSports designs in the future?
No, I haven't done any of this work, I would consider it. I've noticed whilst doing Instagram only the past couple years there are people on there doing fictitious football logos and retro versions of existing logos the guy I worked with on QPR does this and has a business selling products, it is @danknorris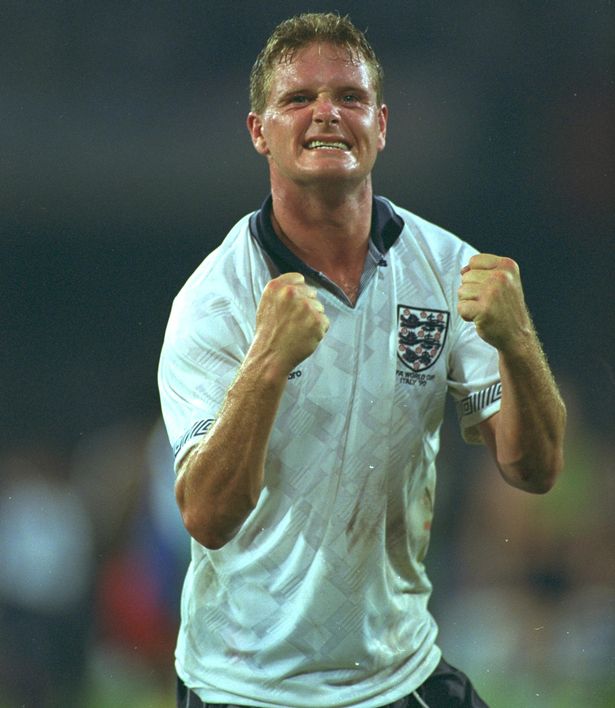 Now we talk less about design and more about football. We are very young and we have missed some big players of the 70s-80s. Which 3 players have impressed you the most in football history?
I'm not much of an expert on this subject George Best was an icon of his time and I saw him play when I was very young, Paul Gascoigne was good at the moment but they were both flawed individuals, it says something about the very talented ones. Whenever I saw David Beckham play I thought he always had the ability to turn a game around. And I support of all English players too I saw a documentary only recently about Ronaldo, very impressive
We wanted to ask you about your greatest memory related to football, it can be an experiencie, a match, a trophy your team won…
Although I dont usually follow football, I very much enjoy the big tournaments, world cups especially, the anticipation in Summer is great if your team is doing well I remember Italia 90 fondly as we came close again for the first time in the modern era, I also love Italy as a country…
Last season was good here in England when Liverpool won the Premier League title, they were unstoppable.
And the last one, as we are a website about football shirts, it's compulsory to ask about that topic. Has any club gifted you some after your work with them? Do you own football shirts? If you have some, how many? and what is your favourite?
I don't have any shirts and I've never been given one by the clubs, disappointingly I find that with all the work I do, clients rarely can be bothered to send any examples of the work, it's easier to buy it if I really want it.
All I have is an England flag with my logo on it on but a good shirt from that period is the one they wore from 2005 to 2007 with the red cross on the right shoulder there are pictures of Beckham wearing it online, It is a really great design